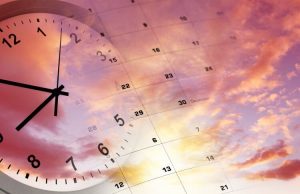 This is what the Sheriff Office and the State of California are NOT interested in-
LET'S SPEAK TRUTH
On the Mercury News Podcast page in the conversation / attack section a women Shereen Long Archambault was claiming to have a degree in child psychology and was the Klaver's neighbor at the time of Joshua's death.  She is also on the podcast.   She said on the podcast she and her husband heard Bobbi screaming in the street –  – Then I thought of what Bobbi said she did after finding Joshua.  The neighbors statement >  –   She spoke of hearing Bobbi  screaming in the street which brought them outside,  She said that her husband went into the barn and helped KW cut Joshua down ; her husband in a interview with the Mercury News claims the same.      Cringe about it for a moment with me because writing about my son like this crushes me – – – Bobbi claims – After following KW from the house to the car to grab rabbit food  then to the barn while just friendly chatting away. . .their two babes in the house alone after a day dealing with the Courts and stealing Joshua from my mother at our home so soon before this moment.    .. What was explained to me about that night in 2014 by Bobbi's friend with Bobbi's words I doubt any chatting was friendly and after finding Joshua she claimed to helped cut him down then ran in the house and called 911 – called a neighbor to come watch over their children and I would think she contained her very small children in a safe place like theirs cribs since they left them alone for so long, she had to lock up the killer dogs in the dog run and opened the two large swing gates to the property for emergency vehicles – she claims to have run to the barn to encourage KW to keep doing CPR during all this –  Then she was found standing in the street screaming to wave down medics in the pitch dark countryside by the neighbors – Bobbi tells them what has happened – tic toc on the time – Mr neighbor runs through the loud gravel drive to the barn where KW is –   He still had not cut Joshua down yet said Mr Neighbor because it seems at this time Joshua was once again hanging in that barn but his body was partially leaning against bails of hay which would not have been stored in the butchering area of the barn. ..  this man said in his interview with the Mercury News that he had to help lift Joshua body up so KW could cut the rope and he was out of breath  ??? Why was KW out of breath after Bobbi claims they had already cut Joshua down in the butcher room but when the neighbor ran into the barn where KW had butcher knifes that would have sliced through bone with no need for help to adjust Joshua's body to cut the rope . . Joshua was in a totally different part of the barn and there KW stood and he hadn't cut through 'this' rope yet said the neighbor as Bobbi was running around  doing all these things  .  Why is that ?  Why did Bobbi claim to have checked on KW and encouraged him while he was doing CPR on Joshua when the neighbor claims Joshua was not cut down yet when they found her screaming in the street ?      More Questions because the mom in me questions if the CPR had worked so the next choice for KW would be what ??   Why was my son seen hanging in two different places in that barn ?   !!!!
The Sheriff's Office ( KW's Co-Workers and friends ) never questioned these neighbors that night and they were on the property shocked that NO one wanted to speak with them .. . .and after the podcast came out in 2017 the Sheriff's Office felt the same again as they did in 1989, 1990  . .We do not conduct our investigations off of what other people say . .  . this time on a podcast instead of standing outside the barn where Joshua's death was placed .   They could have learned this information and so much more as they refused to investigate when Joshua died In 1989, again in 1990 and again when the investigation opened in 2014 .   I had to find a reporter to do it.
FINAL UPDATE –  July 9, 2021 .    The Sheriff's Office told us in December but I have had a hard time writing it down, they have decided after years of changing up the investigators to get fresh eyes on the case that it is now a permanently shelved homicide cold case, We were told that the Sheriff Office does not interview old people, we believe he is speaking about Joshua's social worker who is on the podcast saying so much , nope will not talk to her, she is old now.  The neighbors who are on the podcast and who have never been interviewed by the Sheriff Office even though they were on the property the night Joshua died and made Bobbi Klavers statement to the Sheriff Office very questionable but they said they also do not re interview people for no reason, the neighbor saw Joshua hanging in the barn with KW standing next to him , Bobbi's statement was that KW and herself cut Joshua down but they are refusing to question her again after this all came out in the podcast.
            He also mentioned that old cases are sometimes solved through confessions of the perpetrator or a witness. Bobby Klaver spilled so much in 2014 and was willing to talk but the Sheriff Office and Sheriff Smith left her out there for 18 months until she started to be very concerned for herself once again just like years ago , Sheriff Smith knew exactly what she was doing leaving her unquestioned and the investigation lingered and has now melted into history with Joshua receiving a update in the database on abused children's deaths from the State of California.
        Trying to tuck away all the crushing information that has come out of Bobbi's mouth has been impossible ,  her thoughts about Joshua trying to run off the property, KW strange behavior that night when she got home and what happened in the pasture , how she did a demonstration in the kitchen of her friends mom home to show them how a chokehold to stop someone from screaming out can go bad real quick,  Joshua had scraps and bruises and Joshua social worker on the podcast said that she and her boss felt Joshua had been dragged to the barn , the neighbor who said Joshua was hanging in a different place in the barn then what Bobbi and KW have said happened for years .    I thought I was prepared for this outcome just from knowing the corruption that is the Santa Clara County Sheriff Office , I fully expected this but I also find myself completely crushed with no way to heal from all this including the information that I can not write about because Bobbi Klaver was allowed the time by the Sheriff Office to decide to withhold her truth once again  .
UPDATE  – AUGUST 14, 2020.  We contacted California Governor Gavin Newson and Attorney General Xavier Becerra by direct message and letter to their offices requesting once again that the State of California remove Joshua's case from the Sheriff's Office. . .It's been a bit over a month and nothing,  I was hoping for one of those niffy rejection letters but their choice in the past has been to do nothing so no change .   So far .  September 17, 2020  . Still Nothing  .   . October 11, 2020  . Still Nothing .  . November 18, 2020 . Silence –
UPDATE – JUNE 18, 2020.   It's been 8 months since our last update from the Sheriff's Office came our way and after too many phone messages we heard back and we promised not to record the phone call.  The homicide investigation is still on going with no other information ,  It's been 6 years since they opened a cold case investigation and if they are doing anything at all it didn't start till very recently and recently is too damn late . .  We wanted to know not detailed case information because that would be a waste of breath, just how busy they are on building the case so we asked how many daily reports from the investigators had been filed so far. .  .silence and a quick change in the direction of the conversation .  .   . I remember when the investigation opened in 2014 because of the words that spilled from Bobbi Klaver and for 18 months I was screaming harshly at the Sheriff Office/County Officials/DA and the State of California about why they had not questioned her yet and the response from the Sheriff Office was we are waiting for her to come to them and everyone else just watched like the past and that did not work for me so I will be honest when it comes to how verbally harsh I have been since dealing with the same kind of police protection from California that I ran into years ago, it's still there. At one point the SOffice told the DA that they had questioned her and closed the case, without telling me but when I found out I was very Loud because Bobbi had not been questioned when Sheriff Smith told the DA this and the DA ended up forcing Sheriff Smith to reopen Joshua case and that is when they finally went to Bobbi, by then the cop in her ( retired Highway Patrol ) became nervous and she withheld again just like before and after Joshua's death. . . .   I have nothing else to say about these damn people right now. .
Today is the anniversary of the day Joshua's life was taken from him and this is what his social worker and others thought that day many years ago.
HURTING  –  #5
WHO ABUSED JOSH KLAVER —
AND WHO KNEW ABOUT IT?
Part of the interview with Joshua's Social Worker/Child Protective Services on the podcast  > She learned of Josh's death from her boss, Henry Collada, head of the county's Family Court Services, who died years ago. He told her a detail few people knew — that when Josh died, his knees were bruised and scraped. She said Collada told her he feared Josh had been dragged, and both he and Merek quietly believed Klaver had something to do with it.
For more than a year, however, "we didn't tell anybody because I was afraid of that guy; so was Collada," she said. "Come on, who are we? Hank Collada and I were just two people talking about what we really thought. What could we do?"
WHY !!!      And after they shared their findings with the Sheriff's Office and the County's Child Death Review Board after Joshua's death nothing happened . . .look at the people who sit on this board and they had Joshua's social worker speaking of this and they did nothing
UPDATE – The anniversary of Joshua's death is pounding up on me once again and I don't think how it feels will ever change , it is much harsher then the other days of the year.   The investigation is still active I'm told but I know nothing more except what Bobbi Klaver told her friend who contacted me in 2014 and what I learned from the podcast,  My State and Federal System has shut me out. . SILENCE can make it hard to breath when you are dealing with corruption and the death of your child while they sit back and watch it all play out for years,  before Joshua's death and for many years after.. . What will 2020 bring Sheriff Smith ?  Will you be doing your damn job or continue hiding behind another change in investigators handling Joshua's case ?????
UPDATE – October 30, 2019     Earlier this month when we learned from our investigator that another set of new investigators had been placed on Joshua's case without us being contacted,  I found myself not surprised at all but we reached out to Lieutenant Puente and he told us he would find out who the investigator was then he called back ( Shock) and told us who was on the case –  Deputy Sgt. Shannon Catalano and also he was,  after telling us he was not just a few days prior.  I do not know how long Sgt. Catalano and and our contact person Lieutenant Puente have been on the case but they have never spoken with us and they did not know about my site here.  I guess Sheriff Smith forgot to mention this small thing considering she knows all about it because one day I found myself on a social media site and a person ( name known ) smacked at me saying Sheriff Smith is telling local folks that I lie 🙂   The new investigators have not looked at the podcast either that I have posted here where Sheriff Smith talks about the possible cover up in 1990. .she was in charge of that as UnderSheriff.  Every time we call for a update over the years we learn that our contact person and investigators have changed again,  no one tells us we just need to make calls and wait for the old investigators to answer or call back and that person always needs to check who has taken the case with a need to get back to us and with each change of the guard it feels like they are starting over,
We were told again today that the case is a open homicide investigation but we do not see any investigating happening. . It's been six years and at least 10 investigators not including upper management. This case has been quietly passed from one set of investigators to the next set and we are bumping in 2020, year 7 . Our new contact person Lieutenant Puente told us cases like this take time and he hopes that we can appreciate and understand how complex this case is to work. ( ?? )  Deputies, when you do stop by here to read this information look at the podcast section it has more information you might need to kick start this investigation. . wow is all I can say right now without swearing all over the page.
UPDATE –   October 10, 2019     We have a brand new Contact person investigator on Joshua's case again, Sheriff Deputy Lieutenant Puente, a man we have never spoken to.   I do not understand why the State of California and our Federal Government is allowing the Santa Clara County Sheriff's Office to investigate themselves including Sheriff Laurie Smith's actions involving Joshua's case in 1990,  the time when the cover-up she spoke of happened. . . I hear on the news all the time that police departments should not be allowed to investigate themselves so why is this happening, it has been too many years since the investigation opened in 2014
UPDATE – June 25, 2019 .     Lt. Brendan Omori ~ When you spoke with my husband you shared a concern that my writings about the Sheriff Office makes it seem like I don't feel there is no difference between the past and the now when it comes to dealing with the Santa Clara County, California Sheriff Office so lets be clear with each other,  My husband has become the contact person between Us and the Sheriff Office because my mental health can no longer survive your bullshit after 35 years and I find it strange that you would question my words knowing that since the 2014 investigation opened the Sheriff Office has been doing everything you can . . . Not to find Justice for Joshua but to conduct yourselves in a way to protect the Sheriff Office of criminal misconduct from the years that you wish to claim no part of  but the Sheriff Office actions since 2014 has protected Sheriff Smith from her Under Sheriff days. .  You say Sheriff Deputies  are now questioning people (2019) after your lead investigator told us in (2018) that your office does not conduct homicide investigations based on information from Podcasts (2017). .  Information your investigators refused to look into even though I gave you so many of their names and who they were when the 2014 investigation opened and now over 2 years since this information was placed before you once again in the podcast you are now finally  questioning these people . . .Will you now be willing to ask why the Klavers and their neighbors claimed that Joshua was hanging in different parts of the barn that night. . Why when these same neighbors were standing on the Klaver's property the night he died when your deputies arrived and they refused to speak with them that night and even after our complaints were coming into the Sheriff Office once again your office still refused to speak with these people who were on the property when deputies arrived. . . Do I see all the deputies involved since the 2014 investigation opened the same way I see into the past ?  I don't see faces I see years of criminal misconduct so yes you will continue to look the same to me as long as you say things to us like you will Review what is in Joshua's file – What exactly is that Lt. Brendan Omori?  The Sheriff Office has been pushing a open homicide investigation at us for over two years now and you are now finally questioning these people 5 years after the 2014 investigation opened.  This is corrupt insanity !!   Check the DA's letter to me they were very clear on the status of the investigation when it closed, none of these people are listed on your investigation accomplishments page (1/2 page double spaced )  My personal opinion is that your office is now questioning these people to fill in the holes in your investigation reports then close the case again. . . Am I correct Lt. Brendan Omori?
UPDATE – January 8, 2019 –   My husband spoke with our investigator yesterday, Sgt Deputy Harper and it seems that witness statements made on the San Jose Mercury News podcast mean nothing to the Sheriffs Office.  The Klaver's neighbor who claimed that Joshua was still hanging in the barn when he rushed in and helped cut him down and in a completely different place in the barn then the Klaver's story. .  they shared a different story then what the Klaver's claimed to have been the process of that night for them. Joshua's social worker Priscilla Merek claiming that she and her boss Mr Henry Collada who headed the family social services for Santa Clara County felt KW was a cause of Joshua's death but said nothing out of fear.  Joshua's Judge claims he was not given the child abuse records during a court hearing when he made such a dreadful decision for Joshua,  like the Judges before him.  Sheriff Smith speaking of a possible cover-up of information. .All this new information and our investigator Sgt Harper told us yesterday that he and Sheriff Smith do not rely on information from a "podcast" to conduct their investigations.  It has been 1 & 1/2 years since they re-opened the 2014 investigation after the podcast came out, slapped us with new investigators and have done nothing since.  We were told they have done nothing on the case since they spoke to Bobbi Klaver after leaving her un-questioned for 18 months after she came forward. .her story changed after the cop in her kicked in by the time they spoke with her.  I found the Klaver trilogy in 2006,   I was contacted with information about the night Joshua died in 2014 which opened a sabotaged from the beginning investigation by Sheriff Laurie Smith. . It's 2019 –  5 years just since the 2014 investigation opened. . everything before that is our painful history and it's all full of painful corruption and misconduct . . .would you not agree Sheriff Laurie Smith ?    And shame on you retired Deputy John Hirokawa while running for Sheriff against Sheriff Smith and keeping all this from the public.  . . Will I ever stop being amazed at the willingness of Sheriff Deputies to protect each other  from their misconduct.   . I think not
UPDATE – January 2019 –    We had contact with the Sheriff's Office last week  and we were told once again that the investigation is open and very active. . .I'm not seeing it.  We were told they have put their best investigator on the case, Deputy Harper but we know Deputy Harper and we didn't experience any best of the best when he was the lead investigator when the investigation opened in 2014.  He did not question anyone the reporter did before they slammed the case shut along with the DA's Office and here we are once again 5 years later and we have been given the best of the best promises in Deputy Harper to investigate Joshua's death by Sheriff Laurie Smith once again.  It's been 1 year and 5-6 months plus since Sheriff Smith re-opened the closed 2014 investigation and they have done nothing since then but offer us the now 2019 skills of Deputy Harper that he seemed not to have in 2014 or since.  .  My question now is the Federal Government watching this like I was told they were. ?
UPDATE – October 10, 2018.  It has been a year since Sheriff Smith  re- re-opened the investigation that has been explained to us as a open homicide investigation that has big time hopes that someone will step forward,  could be next week, month or even years but someone could come forward and we the Santa Clara County Sheriff Office will be here prepared to take on such a task. . Do you remember that conversation Deputy Cardoza because I do. . it was like having a hint of possible justice placed before me after all these years by foolish people.  Out of all the deputies we have dealt with since finding the Klaver Trilogy in all it's glory in 2007 none were around when Under-Sheriff Laurie Smith now Sheriff Smith entered my world in 1990 and decided with Gillingham and most likely retired Sheriff Winter to make decisions on the many issues surrounding Joshua's life and his death but we have still found ourselves forced to walk through the same level of misconduct of the past.  .Why ?  You All know who I am speaking to, the deputies with knowledge of the 2014 investigation, political protection and silence is unbecoming of Law Enforcement and other Government Officials but here we are once again.  Sheriff Smith's re- election bid is up once again this November 2018. . I'll take bids on how long the case stays open if she wins.
UPDATE –  June 5, 2018.  The new investigation that re-opened the closed 2014 investigation last September/October 2017 is now being called a active Homicide investigation, It's been 9 months now.  The Sheriff Office ( Sheriff Smith ) is refusing to provide me with any documentation about their decision to change the findings of the 2014 investigation that was closed in November 2016 by the Sheriff' and DA Offices. I am not looking for details I just want to be told in writing that they have changed their view on Joshua's death but they will only say homicide investigation to us on the phone.   All this came to be after Sheriff Smith spoke of a possible cover-up of information pertaining to Joshua and his death and now we have a homicide investigation placed before us and I do not trust a word coming my way.   .It's been over four years since the case opened in 2014. . 9 months of that since they re-opened last year,
OCTOBER 2017   –   Here we go again with the Sheriff's Office –  Sheriff Smith WHY are you doing this ???  Sheriff Smith has pushed out the words new investigation and the investigation that never closed in the first place .   . then they shut us down.  Sheriff Smith do you all not carry any shame at all in your actions ??  These deputies  should be shamfully embarrassed when they stand before their own families while protecting the words possible cover-up that spilled from your mouth on the podcast while running for re-election –  At the meeting we had with Sheriff Smith in 2008 she called the Deputies that worked for her as UnderSheriff and now as Sheriff out in Gilroy / Morgan Hill area As those good ol boys that she has been trying to get under control for years . .  # Joyce Blair with the Attorney Generals Office was in the room .
When I started banging on the system and then from this webpage it was to share about Joshua and the Systems failures.  The time had come and gone for any kind of child abuse charge and arrest that should have happened so many years ago but did not.  I was not pushing at the system to arrest KW,  I had no interest in his or Bobbi's life at any level,  At the time my interest fell to the topic of exposing the system after I found the Klaver trilogy in 2007 and the questions started, the same ones I had years ago.   In 2008 when Sheriff Laurie Smith told me about the Child Death Review Board's meeting about Joshua's death in 1990 it caused more questions so I stepped forward.. I approached the Medical Examiners Office to review Joshua's autopsy records and I wanted to know if there was anything about the child death review boards findings in 1990 in the file.  First they ignored me and when that didn't work for me they stepped up and refused my request and harshly told me to go away, the Sheriff's Office was the cop in the room at the medical examiner's office at the time. Telling me to go away hasn't proven to be a useful tool for Santa Clara County and the State of California.   Sheriff Smith also told me about all the domestic violence calls to the Klaver's home after Joshua died, I felt heartbroken for their children but my glare stayed on the Sheriff Office as I heard this, It showed me once again how far they would go to protect their own-  KW was in their Sheriff Office family, not his wife and children, just like Joshua wasn't.
I was banging on the System to expose the System. Not a easy thing to do   .  .trust me –  But things changed in 2014 and I was given no choice but to be very interested in KW and Bobbi's life because of the words that came out of Bobbi Klaver's mouth, this investigation did not open because of what her friend said to me, the Sheriff's Department refused to interview this friend and much to my dismay her words meant very little to them even when I demanded that they should.  The investigation opened from Bobbi's direct phone contact with the Sheriff's Office.  Do I know exactly what she said to the Sheriff Office ? No, but I know that was the moment when the Santa Clara County Sheriff Office engaged an investigation.  I knew Bobbi's words were it –  If what she had to say was not enough the case would close quickly but it didn't,  After the phone interview that caused the Sheriff's Office to move forward with a full investigation – ( You keep saying that word. But I do not think it means what you think it means )  ) they left Bobbi Klaver legally unquestioned for 18 months and her statement changed, It wasn't the same as the phone call that caused the launch of the investigation in 2014 it was a statement that closed the case in 2016  –  By the time the DA was done –   2 years and 9 months of my life because of the misconduct of the Sheriff's Office was gone and they all at so many levels of  Government disrespected what Joshua went through once again.
Was I looking for the system to treat me kindly, No,  I wanted them to do their job not their kindness. . I warned them at the start of the investigation that if they screwed with me again,  dealing with me would be harsh.  It turned out that they picked the harsh route and I once again refused to go away.  Bobbi Klaver said in her Mercury News podcast interview as she dry cries ,Why is Kathy doing this and that I need to place what happened to Joshua in the hands of Law Enforcement and go find peace.  I heard too many I don't know's and I don't remember's and I blocked it out in her interview as her hair fell in her face to take her advise at this time and the reason the 2014 investigation opened was because of the words that spilled from her mouth. .Just because she choose to keep their secrets once again doesn't mean that I will ever walk away from her words she shared with her friend, the words hidden behind her hair.   I saw a conversation on the reddit site about Joshua and someone said that the reporter going after that poor ex-wife was so wrong.   Poor ex-wife ??
There is one thing I agree with Bobbi about –  Lets put all this old and new information from the podcast in the hands of Law Enforcement.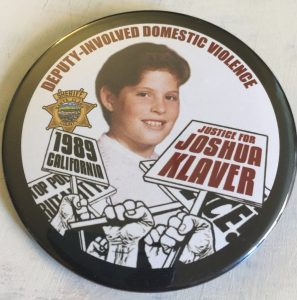 The Investigation opened in March of 2014 and closed in December 2016 – 2 years and 8 months.  Documents will be posted at a later date –  I would also like to disclose that throughout what the Santa Clara County, California Sheriff's and District Attorney's Office's and the State of California refers to as a investigation I was harshly unkind to many involved from time to time. My webpage does not follow that path in it's wording but it is a knowledge for you to have.  Please keep in mind that our claims of Conflict of Interest was shared multiple times with the California Attorney Generals Office and the Santa Clara County DA's Office over the Sheriff's Office having control over the investigation into Joshua's death for the 3rd time –  We warned them what would happen if they allowed a Sheriff's Department that was managed by Sheriff Laurie Smith and they sat back and watched our warning happen as we pounded on them and Joshua did not get the investigation he deserved.  It feels like you can reach out and touch the energy of the past happening all over again
https://en.wikipedia.org/wiki/Conflict_of_interest
………………………………………………
As you read about the investigation the process starts at the bottom of the page
Santa Clara County District Attorney's Office
Jeffrey F. Rosen- District Attorney
James Gibbons-Shapiro Assistant District Attorney
(408) 792-2985
JGibbonsshapiro@da.sccgov.org
Stacey Capps – Chief Trial Deputy- Phone:  (408) 792-2516
Laurie Smith, Sheriff
Office of the Sheriff
55 West Younger Avenue
San Jose, CA CA 95110-1721
​Phone: (408) 808-4400
*December 6 2016 – I received a Rejection Of Justice letter from Santa Clara County DA's Office, It seems when statements change so does Justice. There will be No arrests in the death of Joshua. This decision was made after the Sheriff Department left the witness unquestioned legally for 18 months with a lot of time to think, The investigation started in March of 2014 and ended December of 2016 – 2 Years and 8 months, We have been told that this investigation should have taken 4-5 months by others within the Sheriff's Department – The DA then sat on the case for over 9 months before they placed the harsh rejection of justice letter in my face
The Sheriff's Department has so much to hide and because of their misconduct from the past and this unprofessional and disrespectful investigation KW walks away once again. .Joshua's abusive life and death spans three generations of Santa Clara County Sheriff's and a Family Court System that was more then willing to accommodate Joshua's abuser's law enforcement career then protecting him.
– – – – –
*November 18 2016 – Still nothing from the DA's Office and once again my confidence in the case is low. This might be good news to some of you who are watching. I sent this email over to the DA's Office today.
Email > It has been over nine months since you took the file from the Sheriff's Office, In five months we will be hitting three damn years. This is either following the same extremely cruel path that I have been on for years or you have something to work with, which is it ?
*September 15 2016 – Still waiting on the DA – It's been 7 months now with no updates coming from their office.
*August 1, 2016 ~ The DA's Office has had the case for 6 months now. . I continue to send information that might be needed for them to conduct a professional review of the unprofessional and lacking of skills investigation conducted by the Sheriff's Department. .
With Sheriff Smith interfering with the investigation process I can only pray that the DA can build a case against KW and Bobbi Klaver for Joshua's death.
.
2016 ~ I don't know how to explain how I have been feeling since the case opened in April of 2014, two years now – to have someone contact me and tell me Bobbi Klaver has felt since the night Joshua died in 1989 that his death was not a suicide and the detailed information that was given to me has ripped my heart open, not just about the night he died but for years before. For so many years the pressure to view my 10 year old son's death as a suicide by hanging himself was painful enough, every mom vibe within me told me no, not because I was blinded by the pain and unwilling to accept that Joshua choose to end his life, the willingness to see this was there but my heart held me back – – Knowing what I know now has changed how I breath.
.
*Feb 10th 2016~ I was sent this message a few days ago from my Sheriff Department contact >
I haven't heard anything at this point. I did hear awhile ago Deputy Morrissey did the investigation, but it was kicked back to him to do something more. I think I told you that though, I don't know what they wanted looked at further. I'm beginning to wonder if they're refusing to approve the investigation to keep it from going to the DA's office for review. It seems like that could be the case. Remember though Morrissey does have his regular assignment, which I've heard is kicking his ass right now with all the things going on in the office, but it seems that there may be a wall being put in front of him as well.
I called the DA's Office and filed a complaint and they removed Joshua's investigation file from the Sheriff office – Then everything went silent once again
*September-October  2015 –  When Bobbi Klaver was finally questioned she had sat for so long that her inner cop kicked in and she started to worry that she could be in trouble herself over what she withheld for all these years .. All this time that had gone by I kept warning the Sheriff Office that she was getting nervous- I demanded many times that they question her before we lose her statement but they waited and when the new investigators did get around to her they allowed her to bring her stepfather in the room with her, he used be KW's good friend, a retired police officer, a confidant to Bobbi and then became her stepfather years after Joshua died and Bobbi made the decision to withhold information – We lost her true statement because the Sheriff's Office left her un questioned for so long.
.
*Summer – 2015 – I was contacted and told that the Sheriff's Department was getting ready to let me down kindly and close the case, I knew Bobbi Klaver had not been questioned yet so I got harsh with the Sheriff's Department, to be honest I did that often throughout the investigation and their misconduct and unprofessional actions deserved every single smack they received from me. . . After I took a deep breath I contacted the DA to file a complaint and I was told the Sheriff's Office had told the DA that all witnesses had been questioned and the case had been closed. I explained to the DA's Office that no witnesses had been questioned after a year and a half, that Sheriff Laurie Smith had lied to them like she did in 1990. They went back into the Sheriff's Department and three weeks later we had two new Detectives on the case, Sheriff Smith had removed the first investigators and placed Deputy Morrissey in charge of the investigation . .Deputy Morrissey is the President of the Sheriff's Association who lead Deputies in a vote of NO Confidence against Sheriff Laurie Smith in her bid for reelection in 2014 – Sheriff Laurie Smith played Politics with the investigation into Joshua's death from the beginning by sitting on information and waiting until 2 days before the Election in June to pull Joshua's autopsy report from the Medical Examiner even after telling me for months that they were going over all documents on Joshua but as of election time the Sheriff's Department had not even pulled out court records with documented child abuse, It was a possible murder investigation and they hadn't pulled his death records while Sheriff Smith continued to play politics by placing this Deputy on the case. . I was told her reasoning was so he would be the last investigator touching the investigation and would be holding my wrath in his hands when the investigation ended in a puddle of Sheriff Smith's misconduct
MEDIA  –
Sheriff's deputy at center of extraordinary battle with boss Laurie Smith
http://www.mercurynews.com/2016/08/12/sheriffs-deputy-at-center-of-extraordinary-battle-with-boss-laurie-smith/
Joshua died by hanging with concerns by many exactly how it happened and this is the Deputy Sheriff Smith put in charge of the investigation into Joshua's death after leaving our only witness Bobbi Klaver unquestioned for 18 months —  This legal issue between Deputy Morrissey and Sheriff Smith was on going when she placed him on the case while telling the media he should have been fired  for his actions –
The DSA president, Don Morrissey, has been embroiled in a lengthy legal battle after Smith demoted him from sergeant to deputy for failing to report that jail guards he worked with were exchanging vile racist, sexist, homophobic and transphobic slurs, including images of swastikas and Ku Klux Klan members in pointy white hats, in text messages first reported by The Mercury News in 2015.
In her deposition, however, she denied viewing the texts as a political opportunity, calling them "disgusting,'' "horrible'' and "hate-filled.'' She also said she believed that everyone involved in the incident should have been fired, including Morrissey.
But Smith chose to follow the recommendation of a member of her administration who was responsible for determining the appropriate sanction after evaluating whether there were reasonable grounds for believing Morrissey engaged in misconduct.
"This was a political black mark against the Sheriff's Office,'' she said. "This is not representative of our employees.
UPDATE-  Deputy Morrissey –
Silicon Valley cop resigns as union boss after covering up racist texts from officers calling for lynchings and prison sexual assault
http://https://www.rawstory.com/2018/07/silicon-valley-cop-resigns-union-boss-covering-racist-texts-officers-calling-lynchings-prison-sexual-assault/?comments=disqus
*From August 2014 into 2015 nothing happened with the investigation – We were told many time that the investigators were going to Bobbi Klaver's home to question her at a local Sheriff's Office – it never happened and we waited – Then the Department wanted to take my statement, for a time I told them to bite me – I insisted that they take themselves to Bobbi Klaver because I did not know what happened after KW and Bobbi took Joshua from our home, They knew my story from my blog, from my many emails I sent while they sat on the investigation – The Klaver's were the only ones that knew what happened that night but they refused to legally take her statement – As the months went by I finally agreed to have my statement taken, It was a waste of time as we told them what was already on my blogpage, the investigators didn't have many questions for us. After giving our statement we waited for months for the department to approach KW and Bobbi Klaver. KW has never questioned.
.
*August – 2014 – The Child Death Review Board completed their review of Joshua's life and his death .. Dr Jorden with the Santa Clara County Medical Examiners Office found that Joshua's autopsy at the time of his death was done without the rope, From Bobbi Klaver's words I knew that the Sheriff's Department never turned over the rope to the ME's Office and they were never called out to the barn where Joshua was found hanging, The Sheriff's Department had swooped in and removed Joshua's body by ambulance to a local hospital without notification to their Office, without taking photos of the scene and without asking Joshua's father and his wife or myself any questions about the activities of that night. Dr Jorden was so concerned with what she was seeing she gathered as much information on Joshua she could find and placed his death before the child death review board for the second time in 2014. .Their findings were that Child Abuse was a huge part of Joshua's life before and leading right up to the time of his death, this information was changed in the State of California data base, but suicide can not be changed unless the outcome of this investigation legally proves otherwise. This is the justice Joshua was offered – a update to the State database.
.
* June – 2014 -Early Post Election – I was contacted by the Sheriff's Department investigator who I refer to as poor Frank because I was so harsh with him about the past about the investigation now so he got a double dose of me. I expressed my knowledge that in 1990 when Sheriff Smith had so many options but refused to take any action and for her interference with the investigation that opened in 2014, I took it all out on Frank but I knew everything he was doing or not doing was controlled from the 4th floor where Sheriff Smith's empty office sits but he still received my wrath. . I think he might have wanted to arrest me for the way I spoke to him from time to time. . .Sorry Frank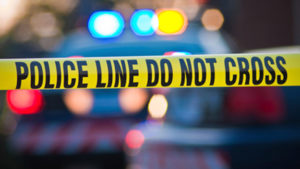 He told me the department had contact with the Dr Jordan , Chief Medical Examiner for Santa Clara County and she wanted to speak with me about Joshua. . I gave her permission to pull our court sealed records – guided her to Joshua's schools- she pulled police reports -( Sheriff Office ) documents – She placed Joshua's life and death before the Child Death Review board in August of 2014 – I will be posting that document soon . . This is when I learned from the ME's Office that Joshua's autopsy was done without the rope, For me it was a moment that backed up what Bobbi Klaver had said about what was done with the rope the morning after Joshua's death . .
Dr Jordan and the Sheriff deputy investigator then went out to the Klaver's home in San Martin, The Klaver's no longer live there. She relied on Joshua's height and weight at the time of his death and along with Bobbi Klaver's description of the rope she picked out of photos on line they conducted the reenactment –   I explained clearly that she needed help picking out a photo of a rope she knew nothing about, Bobbie was not a horse person, KW's ex who left him was the horse person, not Bobbi and not KW , I told this to the Sheriff's Office and Dr Jordan – – they seemed not to care and took Bobbi's information but did not speak with Judi about the ropes in the barn that she knew very well,  they took KW description of what happened as told to his Sheriff's Department co-workers the night Joshua died in 1989 and decided that Joshua could have climbed up onto the butcher racks tied off a very thick horse lead rope into a knot- climbed back down. . stood on a folding chair and stepped off and hung himself,  It causes my heart to cringe writing these words.    .The night Joshua's life was taken the Sheriff's Department never checked to see if his shoe prints were on that dusty chair or signs of climbing the wood in the barn,  nothing –  – A court documented history of Child Abuse that the Sheriff Department never pulled when Joshua died for their use or the Medical Examiner's use, I know this because all requests to access our court records are filed in our court file ,  CPS pulled them for the child death review board in 1990 but the Sheriff Office nor did the M.E. pull them at the time of his death in 1989.  .Legal limits on child abuse charges were wide open at the very least and they never looked at the court records. . they heard what we had been saying for years but they didn't give a care and in that state of mind the only thing they claimed was for Joshua's father, their co=worker. .  .Suicide in 1989 without even speaking with me.  .  .  .
In all the years of dealing with the system about Joshua, before and after his death Dr Jorden is the only person who has stepped forward to do anything for him and I am and always will be so grateful for her time, her kindness and her concern about what happen to Joshua. . But I also had concerns about the scene reenactment Dr Jorden and Captain Frank Zacharisen of the Santa Clara Country Sheriff's Department did in the barn on the property where Joshua died. Their report states they used investigation records to set the scene for this reenactment and the only past investigation records are from Sheriff's Departments past interactions with KW of what happened that night. .  What I have just described is the information they used for the reenactment,   I feel this makes the process of this reenactment worthless, disrespectful and a insult to Joshua and the justice he deserves. – Passage from the Medical Examiner's document > Review of the Medical Examiner-Coroner materials necessitated the need to revisit the barn where the death occurred and perform a scene reenactment < In the DA's new investigation rejection letter they talk about the investigation records from the Sheriff's Office they relied on to conduct their reenactment,  This tells me the need for Dr Jordan to go to the barn meant that the Sheriff Office didn't have any useful investigation information in their records either.
Santa Clara County sheriff: Laurie Smith wins fifth term
http://www.mercurynews.com/2014/06/03/santa-clara-county-sheriff-laurie-smith-wins-fifth-term/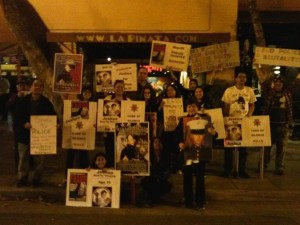 *March 2014- There was a group of very strong but heartbroken people in the police violence movement who put together a protest for me against Sheriff Smith at her fundraising dinner in San Jose because of my past issues with her and the department. . I had not been contacted about the new information yet at the time of the protest . . these people saw me sharing on facebook and reached out to me with kindness and understanding and they put some brave in me that I will always be so very grateful for. And as the silence grew I shared on facebook about the new investigation – The department tapped on me about my sharing, that they saw me posting, they were watching me. .My need for the investigation became more important then my loudness and I started to step back – I set my blog to private, deleted my facebook page and I pulled back from the people who had reached out to me in the police violence movement and I waited for the Justice Joshua deserved to start – I waited in silence with hope of finally having a investigation into Joshua's death. Their words placed me in silence right into Sheriff's Smith's re-election win in June 2014 – Just like they wanted me to
* I couldn't make the call so my husband called Sheriff Smith directly and left a message to pass on to her, with-in 20 minutes UnderSheriff John Hirokawa called us back, I heard Dennis speaking to him from the other room in our home and after a bit John wanted to speak with me since I had the direct contact with the information, John Hirokawa was also at our meeting with the Sheriff Smith and Joyce Blair from the Attorney General's Office in 2008 and knew the history with the Department, he felt it was best to start off telling me how much He , Sheriff Smith and the Sheriff's Department cared so much about what happened to Joshua, he would not stop pushing this narrative at me until I asked him harshly to stop.     .    .We were told that they would make contact with us about a plan to move forth. . It happened quickly, there was talk about me flying out to California to have my statement taken, who the investigator would be etc. After I had contact with the investigator there was conversation about my Justice4Joshua facebook page – My Justice4Joshua blog page and how all the information from the past that I was sharing could aide KW and his legal if charges were made against him, I started to think I should shut down my facebook page, I started to delete all my posts that I had made and set my blog page to private. Then Silence into late March – April -Then I was told that they spoke with Bobbi Klaver on the phone and the Department was 'pleased' with what she had to say and so should I and the investigation will move forward, I hated the use of the word pleased. Then we stepped into May – late May nothing but silence from the Department.
*- March 2014 – After I was contacted about what Bobbi Klaver was saying I did not want to step back into Santa Clara County or the State of California to deal with this, at the time we were living in North Carolina and we decided to approach the local FBI Office, to be honest I didn't expect to have their full attention to what we were saying, We did end up having their attention but we were told we needed to step back into California because they could not get involved. I reached out to Joyce Blair with the Attorney Generals Office who I had contact with in 2007-2009 after finding the Klaver Trilogy, she was at the meeting we had with Sheriff Smith in 2008 so we started there- Even knowing the history the Attorney General's Office told us we had to step back into Santa Clara County, We were being pushed back into our hell hole and I could feel the past snapping at me,  We called the DA and even though they've had the history about Joshua for many years but we were told we needed to approach the Santa Clara County Sheriff's Department, the same Sheriff Office that refused to protect Joshua before his death while protecting their co-worker, Joshua's father, his abuser and refused to investigate his death.
.
* – March 2014 – Bobbi Klaver sent a close family friend to talk to me and for the last two plus years while the Santa Clara County Sheriff Office conducted what they refer to as a investigation I listened to this person pass on detailed information from Bobbi on the Klaver's life starting years before Joshua's death, During this time as we waited 18 months for the Santa Clara County Sheriff's Department to question Mrs Klaver in person I listened to what Bobbi had shared and learned so much that I can take our family court documents before Joshua died and place them on the Klaver's home life and know exactly what was happening in that house every time the courts forced Joshua to go there. .I was told of the many times Bobbi gave serious thought about leaving KW because of his abusive behavior but she stayed starting when I first learned of the abuse and for many years after until Joshua's death, she aided and protected KW through our nightmare while we tried to protect Joshua and she continued to do so after his death. . Sheriff Laurie Smith told us of all the domestic violence calls to the Klaver's home after Joshua died, Bobbi still choose to stay there with her children but the Sheriff's Department also refused to step in and give aide to those kids- So many domestic violence calls and not once was a child welfare check done. It makes me wonder if domestic violence calls had been made to their home before Joshua died. With Bobbi having one abused foot out the door at all times before his death I would not be surprised at all.
.
I was told more about the Sheriff's Departments actions that night, I know they refused to investigate Joshua's death in the following days but their behavior on the property that night was more of a very quick pity party gathering for Joshua's father and his wife Bobbi Klaver then being there for my son. Deputies were stomping all over the scene without even a glance around or questions asked. .She also told this person that she watched and sat in silence as the issue of what to do with the rope was discussed between KW and two Santa Clara County Sheriff Deputies the day after Joshua's death. .The rope Joshua was hung by never made it to the medical examiners office for Joshua's autopsy.
——————————————————————————————————————
Throughout the investigation updates were going to the Administration and if you look on the Sheriff Office webpage ~ The Office of the Sheriff Administrative Division, where executive staff have their offices, consists of the following personnel:
Sheriff Laurie Smith  –   Sheriff of Santa Clara County, California
Assistant Sheriff Ken Binder
Undersheriff John Hirokawa
Assistant Sheriff Carl Neusel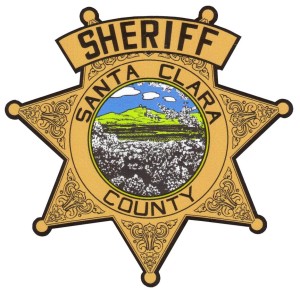 I don't think that Sheriff Laurie Smith should have been anywhere near this investigation and the State of California's Attorney Generals Office has forced me to rely on her office to investigate Joshua death.
Mission Statement:
The Santa Clara County Sheriff's Office is dedicated to the preservation of public safety by providing innovative and progressive service in partnership with the community.
Sheriff Administration – Santa Clara County, CA
Laurie Smith, Sheriff
Office of the Sheriff
55 West Younger Avenue
San Jose, CA CA 95110-1721
​Phone: (408) 808-4400
Office of the Sheriff
Headquarters
55 West Younger Avenue
San Jose, CA 95110
Get Directions
Phone: (800) 211-2220 (Toll Free)
Phone: (408) 808-4400
Fax: (408) 294-2467
Email: so.website@sheriff.sccgov.org
Santa Clara County District Attorney's Office
Trust Is the Game Changer That Brings Justice & Safety – By DA Jeff Rosen
Jeffrey F. Rosen
District Attorney
70 W. Hedding Street, West Wing
San Jose CA 95110
Phone: (408) 299-3099
Fax: (408) 287- 5076
ATTORNEY GENERAL KAMALA D. HARRIS
Mailing Address
Attorney General's Office
California Department of Justice
Attn: Public Inquiry Unit
P.O. Box 944255
Sacramento, CA 94244-2550
I filed a complaint of professional misconduct by interfering with the process of Joshua's investigation against Sheriff Laurie Smith with all Five Santa Clara County Supervisors and the County Counsel Office  –  No Response –
Supervisor Mike Wasserman District 1
70 West Hedding Street, 10th Floor
San Jose, CA 95110
Phone: 408-299-5010
Email: mike.wasserman@bos.sccgov.org
Supervisor Cindy Chavez District 2
70 West Hedding Street, 10th Floor
San Jose, CA 95110
Phone: (408) 299-5020
Email: cindy.chavez@bos.sccgov.org
Supervisor Dave Cortese District 3
70 West Hedding Street, 10th Floor
San Jose, CA 95110
​Phone: (408) 299-5030
Fax: (408) : (408) 298-6637
Email: dave.cortese@bos.sccgov.org
Supervisor Ken Yeager District 4
70 West Hedding, East Wing, 10th Floor
San Jose, CA 95110
Phone: (408) 299-5040
Fax: (408) 299-2038
Email: supervisor.yeager@bos.sccgov.org
Supervisor Joe Simitian District 5
70 West Hedding Street, 10th Floor
San Jose, CA 95110
Phone: (408) 299-5050
Fax: (408) 280-0418
Email: supervisor.simitian@bos.sccgov.org
County Counsel
Office of the County Counsel
70 West Hedding Street, East Wing, 9th Floor
San Jose, CA 95110
Pphone: (408) 299-5900
Fax: (408) 292-7240
Email: claudia.ericksen@cco.sccgov.org