September 15, 2020.    .  I have spent years in a very personal war with the Santa Clara County Sheriff Office,  I have huge issues with Deputies, County and State Officials and I have been in their faces harshly and at times I was harsh with folks that really didn't deserve that personal touch and the ones that did received a huge dose. Along with Joshua's case I have never felt ready to step away from this war because officer involved domestic violence needs to be seen but it is not.  .   . I also at the same time do not support defunding or hating all the police because of the crimes of other cops . .Am I angry ?  Over the top Yes but not in the mind set of violent revenge . . .What makes this so extra harsh is that officer involved domestic violence and their victims do not fit anyone's political agenda in California for Decades now  . . To the Right cops can still be seen as walking on some water at this time in history and to the civil rights Left Joshua is a cops kid while we are left to deal with the criminally corrupt bullshit on our own , No help from the County, State or Federal .   .   . The 1st women Attorney General, Kamala Harris / Democrat refused to address the issues of Joshua's case and take it from the 1st women Sheriff Laurie Smith / Republican in the Great State of California  . . .There is no protecting the people in California by politicians.  I am not seeing upper management of policing agencies and politicians stepping before the public and taking the blame for undertrained and unfit for street duty cops being on the streets , politicians that created insane laws that protect the bad cop over and over again without getting removed so they had political support from the police unions.   All I am seeing is street cops getting blamed for the mismanagement and while we all burn what do they all have to say ?     . .SILENCE . . .. . .
We must include domestic violence by police in police reforms
BY CAROL WICK AND KIT GRUELLE, OPINION CONTRIBUTORS —

07/02/20 01:30 PM EDT
77
THE VIEWS EXPRESSED BY CONTRIBUTORS ARE THEIR OWN AND NOT THE VIEW OF THE HILL
http://https://thehill.com/blogs/congress-blog/politics/505638-we-must-include-domestic-violence-by-police-in-police-reforms
Police Officer Involved Domestic Violence. Lighting a candle of remembrance for those who've lost their lives to domestic violence behind the blue wall, for strength and wisdom to those still there, and a non-ending prayer for those who thought they had escaped but can't stop being afraid.
https://behindthebluewall.blogspot.com/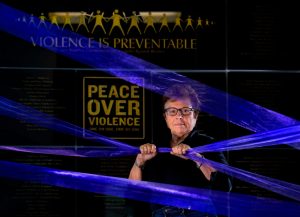 https://www.desertsun.com/story/news/2019/11/10/california-police-charged-domestic-violence-often-get-plea-deals/4169038002/
Patricia Giggans, who chairs the Los Angeles Sheriff's Department Civilian Oversight Commission, was indignant when presented with never-before-publicized details about L.A. deputies with abusive pasts still on the force.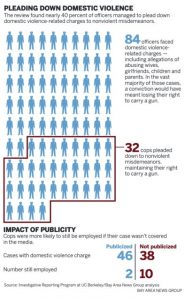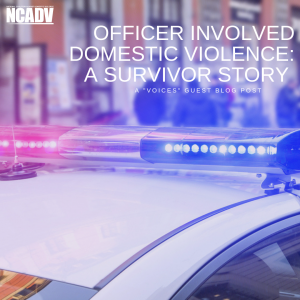 https://ncadv.org/blog/posts/officer-involved-domestic-violence-a-survivor-story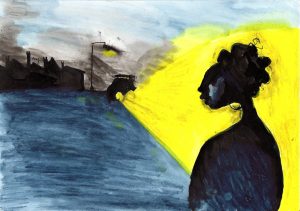 https://www.thebureauinvestigates.com/stories/2019-05-01/police-perpetrators-domestic-violence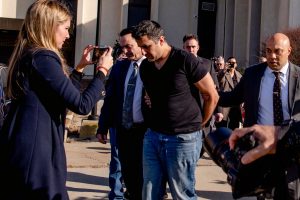 Officer Charged in Murder of Son, 8, Kept in Freezing Garage, Police Say
"Get your hands off his mouth": Audio was captured hours before the boy's death at the hands of his N.Y.P.D. father, officials said.
https://www.nytimes.com/2020/01/24/nyregion/michael-valva-thomas-nypd.html
October 2020 –   NYPD cop accused of beating his autistic eight-year-old son and letting him freeze to death quits the force ahead of disciplinary hearing so that he can keep his pension
http://https://www.dailymail.co.uk/news/article-8894637/NYPD-cop-accused-beating-8-year-old-son-letting-freeze-death-quits-pension.html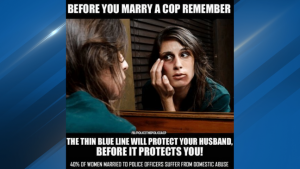 https://kutv.com/news/local/40-of-police-officer-families-experience-domestic-violence-study-says
http://www.stopvaw.org/officer-involved_domestic_violence
Welcome to the investigative reporting blog of award-winning journalist Alex Roslin, author of the book Police Wife: The Secret Epidemic of Police Domestic Violence. Roslin was president of the board of the Canadian Centre for Investigative Reporting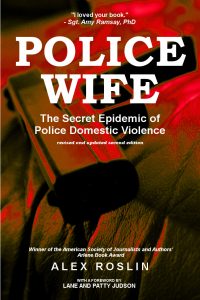 http://https://albloggedup.blogspot.com/2007/09/police-family-violence-officer-involved-domestic-violence.html?fbclid=IwAR20pkKbeUm1FuNt34MdtZ1eUKjvUnEEVCvnJBnU9xwPMebTN9PsaQ-OsHg
In 1998, the Federal Bureau of Investigation organized a landmark conference on police spousal abuse at its Behavioral Science Unit in Quantico, Virginia.
There was also a breakthrough at the International Association of Chiefs of Police, based in Alexandria, Virginia. In 1999, the group developed a zero-tolerance "model policy" on abusive cops that it recommended for adoption by its 19,000 member chiefs in 89 countries. The policy calls for:
Thorough investigations of abuse allegations against cops.
In the event no charges are laid, a report explaining why.
Safety measures for police spouses and their children, especially during separations.
Better screening and training for new hires.
Measures to combat the infamous blue wall of silence, including sanctions against officers who fail to report abuse by fellow cops.
Automatic firing of officers convicted of domestic violence.
Public reports about domestic incidents involving cops.
While all this was happening in the US, things have been strangely silent north of the border. No one has studied how widespread police spousal abuse is in Canada, and no studies seem to be in the works.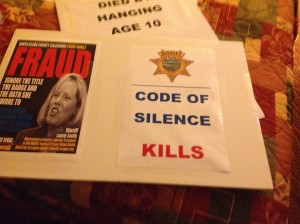 OFFICER INVOLVED DOMESTIC VIOLENCE AND WHAT YOU SHOULD EXPECT WHEN ENTERING THE FAMILY COURT AND LEGAL SYSTEM WHILE TRYING TO PROTECT YOURSELF AND YOUR CHILDREN – For all women who step into the system to deal with a domestic violence issue the experience is harsh and painful to stand before the law trying to protect their children while also expecting this system to protect them. When you are involved in Officer Involved Domestic Violence,  after a while you find yourself standing alone with no expectations of any kind of help offered to others in society. I know from what we experienced with Joshua's case that expecting protection one finds themselves feeling lost and confused as to why the legal system you are standing before is more intent on putting precious time into protecting your abuser's law enforcement career then the bruises on your body or your children's bodies and the mental health issues that come with those bruises and as time slides by in the court system you sink deeper into a void where you feel alone even with your attorney by your side. .
I know many women experience the police removing their abuser from the home most likely for a short time to the horror of the abused and many years ago the police would arrive to a domestic violence call, one officer would talk to the women being abused and the other officer would pull aside the abuser and as a tag team they would talk each of them down and drive away leaving the abused women with her abuser standing a few feet away from her and I could only imagine her loud pounding heart.    .The laws have changed over the years and the police do not need to walk into a room seeing a women getting beat to arrested such a man who would beat his wife and children but when it comes to officer involved domestic violence our Country often follows the old rules and these women are left in their driveways standing feet from their abuser, a cop, a sheriff deputy, a highway patrol officer . . as they stand in fear for themselves and their children as their abuser's co-workers pull out of their driveway . . At that moment I think a women would feel Hell slapping at her heels. .and into God's hands you will step for the protection you are longing for and not getting from a legal system made to protect their own first.  It was this way in the 80's and long before and from what I have read the issue is still a huge problem and dealt with in that silent way Upper Management has of dealing with their domestic violence officers when complaints come up the chain  .  . I don't think anything has changed.  I'm a strong believer that if a Law Enforcement Officer is abusing his family that part of a personality steps out into the public.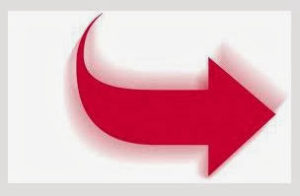 digitalcommons.law.byu.edu/cgi/viewcontent.cgi?article=3002&context=lawreview
May 5, 2016 – GOODMARK.FIN (DO NOT DELETE). 3/28/2016 12:50 PM … asserting control over one's partner may not explain officer-involved domestic violence; intimate partner abuse in law enforcement may be part of a larger pattern of ..
According to several organizations, including the Battered Women's Support Services, police officer-involved domestic violence is 4x that of the national average. The National Center for Women and Policing states that 40% of police households experience some type of domestic violence, versus 10% for households with no police connections. Even the wildly popular pro-police website, PoliceOne.com, talks about police involved domestic violence and how police departments can combat the problem.
But why would police officers, who are supposed to protect and serve the public, beat, rape, or even kill their loved-ones behind closed doors – at up to 4x the national average? According to the Department of Justice, it's called Sociopathic Police Personality.
HEARING FOR HOUSE BILL 2712 ON DOMESTIC VIOLENCE BY POLICE OFFICERS
On June 6, 2017, Jay Hoffmeister, a former client of Kafoury & McDougal, stood before lawmakers in Salem in support of House Bill 2712 (HB 2712), which would require domestic violence prevention policies to be adopted by all police departments in Oregon – Posted on  by K&M Staff
https://www.kafourymcdougal.com/hearing-house-bill-2712-domestic-violence-police-officers-2017-06-09/
Milwaukee police urged to adopt model policy on officer-involved domestic abuse
http://www.jsonline.com/story/news/crime/2017/03/17/milwaukee-police-urged-adopt-model-policy-officer-involved-domestic-abuse/99260000/
http://fusion.net/story/111413/nowhere-to-run-intimate-violence-and-the-problem-with-police/
SURVIVORS
As a victim of a police officer, your situation is very different than that of other domestic violence victims.
Women whose abusers are in law enforcement face extraordinary challenges. The Handbook, written specifically for survivors of police-perpetrated domestic violence, explores the dynamics of officer-involved domestic violence.http://www.abuseofpower.info/index.htm
Because My Dad's a Cop…
http://www.abuseofpower.info/Book_Children.htm
National Center for Women & Policing
Anne O'Dell, STOP Domestic Violence 
Founded in 1978, LifeSpan is a not-for-profit agency that provides comprehensive services to victims of domestic violence and their children. The Police Domestic Violence Program (known as S.A.B.L.E.) is a unique project that provides specialized counseling, legal, and advocacy services for victims whose abusers are police or other law enforcement personnel. LifeSpan can be reached at online or by calling 1-847-824-4454.
http://womenandpolicing.com/violencefs.asp
How to Combat Officer-Involved Domestic Violence
http://www.pbs.org/wgbh/frontline/article/how-to-combat-officer-involved-domestic-violence/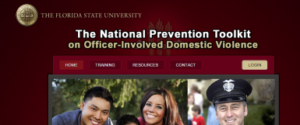 http://nationaltoolkit.csw.fsu.edu
http://www.lanejudson.com/OFFICER_INVOLVED_FATALITIES.htm
Officer involved domestic violence: A future of uniform response and transparency
First Published June 11, 2018
Research Article
Very little is known about officer-involved domestic violence (OIDV). Although the International Association for Chiefs of Police has developed model policies about OIDV, the extent to which agencies adopted these policies across the United States remains unclear. Similarly, research on and attention to OIDV have diminished substantially since the 1990s. Officer training on OIDV is also rare, but pilot studies examining the use of new curriculum show promise. Yet, there is so much more to be done. This article reviews research and policy on OIDV and seeks to provide motivation for uniformity of policy implementation and officer response to OIDV, calling for transparency via research and reporting.
References
Bjorhus, J, Webster, JJ (

2017

) Bargaining justice .

Shielded by the Badge: Part 3 of 4

. Star Tribune, 26 September. Available at http://www.startribune.com/part-3-how-minn-officers-accused-of-serious-crimes-plea-bargain-to-keep-jobs/437688303/ (accessed November, 2017).
Google Scholar
Black, M, Basile, K, Breiding, M, Smith, S, Walters, S, Merrick, M, Chen, J, Stevens, M (

2011

) The National Intimate Partner and Sexual Violence Survey (NISVS): 2010 Summary Report. Available at https://www.cdc.gov/violenceprevention/pdf/nisvs_report2010-a.pdf (accessed July, 2017).
Google Scholar
Blumenstein, L, Fridell, L, Jones, S (

2012

)

The link between traditional police subculture and police intimate partner violence

. Policing: An International Journal of Police Strategies & Management 35(1):

147

–

164

.
Google Scholar | Crossref
Cheema, R (

2016

)

Black and blue bloods: protecting police officer families from domestic violence

. Family Court Review 54(3):

487

–

500

. DOI:10.1111/fcre.1222621.
Google Scholar | Crossref
Cohen, S, Ruiz, R, Childress, S (

2013

) Departments slow to police their own abusers. The New York Times, 24 November. Available at http://www.nytimes.com/projects/2013/police-domestic-abuse/?mcubz=324 (accessed October, 2017).
Google Scholar
Domestic Violence Task Force (

1997

). Domestic Violence in Los Angeles Police Department: How well does the Los Angeles Police Department Police its Own?

Office of the Inspector General

. Los Angeles, CA.
Google Scholar
Feltgen, J (

1996

)

Domestic violence: when the abuser is a police officer

. The Police Chief October: 42–49.
Google Scholar
Friday, P, Lord, V, Exum, M, Hartman, J (

2006

). Evaluating the Impact of a Specialized Domestic Violence Police Unit.

Washington, DC

:

National Institute of Justice, U.S. Department of Justice

.
Google Scholar | Crossref
Gershon, R (

2000

)

National institute of justice final report "Project Shields"

. Report submitted to the U.S. Department of Justice.
Google Scholar
Golden, J (

2001

)

Examining the Lautenberg Amendment in the civilian and military contexts: congressional overreaching, statutory vagueness, ex post facto violations, and implementation flaws

. Fordham Urban Law Journal 29(1):

1

–

42

. Available at https://ir.lawnet.fordham.edu/cgi/viewcontent.cgi?referer=&httpsredir=1&article=2072&context=ulj (accessed May, 2017).
Google Scholar
Hendricks, J (ed.) (

1991

) Crises Intervention in Criminal Justice and Social Services.

Springfield, IL

:

Charles C. Thomas

.
Google Scholar
IACP National Law Enforcement Policy Center (July

2003

)

Domestic violence by police officers

. Available at: http://www.theiacp.org/Portals/0/documents/pdfs/MembersOnly/DomesticViolencebyPolicePaper.pdf(accessed).
Google Scholar
Jeltsen, M, Liebelson, D (

2016

) The Super Predators. When the man who abuses you is also a cop. Huffington Post. Available at: https://highline.huffingtonpost.com/articles/en/police-domestic-violence/ (accessed September, 2017).
Google Scholar
Johnson, L (

1991

)

On the front lines: police stress and family well-being

. Hearing Before the Select Committee on Children, Youth, and Families, House of Representatives, 102 Congress, First Session, May 20.

Washington, DC

:

U.S. Government Printing Office

.
Google Scholar
Klein, R, Klein, C (

2000

) The extent of domestic violence within law enforcement: An empirical study. In D.C., Sheehan (Ed.), Domestic Violence by Police Officers (225 – 232).

Washington, D.C.

:

U.S. Department of Justice

.
Google Scholar
Levinson, A (

1997

)

Abusers behind a badge

. The Arizona Republic, 29 June.
Google Scholar
Local Law Enforcement Enhancement Act of 2005 (

2005

,

December 20)

. Available at https://www.gpo.gov/fdsys/pkg/CREC-2005-12-20/pdf/CREC-2005-12-20-pt1-PgS14173-2.pdf.19 (accessed September, 2017).
Google Scholar
Ka, Lonsway (

2006

)

Policies on police officer domestic violence: prevalence and specific provisions within large police agencies

. Police Quarterly 9(4):

397

–

422

. DOI:10.1177/109861110426888423.
Google Scholar | SAGE Journals
McDonald, W, Paromchik, S (

1996

) Transparency and the Police: External Research, Policing and Democracy (From Policing in Central and Eastern Europe: Comparing Firsthand Knowledge with Experience From the West. Available at: https://www.ncjrs.gov/App/Publications/abstract.aspx?ID=170293 (accessed May, 2018).
Google Scholar
Mennicke, Am, Ropes, K (

2016

)

Estimating the rate of domestic violence perpetrated by law enforcement officers: a review of methods and estimates

. Aggression and Violent Behavior 31:

157

–

164

.
Google Scholar | Crossref
Moughty, S (

2013

) How to combat officer-involved domestic violence. Frontline, 23 November. Available at: http://www.pbs.org/wgbh/frontline/article/how-to-combat-officer (accessed July, 2017).
Google Scholar
National Criminal Justice Reference Service (

1999

) Police Officer Domestic Violence. Concepts and Issues paper. Available at: https://www.ncjrs.gov/pdffiles1/nij/grants/181409.pdf (accessed August, 2017).
Google Scholar
Neidig, P, Russell, H, Seng, A (

1992

)

Interspousal aggression in law enforcement families: a preliminary investigation

. Police Studies 15(1):

30

–

38

. Available at: http://heinonline.org/HOL/LandingPage?handle=hein.journals/polic15&div=12&id=&page= (accessed June, 2017).
Google Scholar
Oehme, K, Prost, SG, Saunders, DG (

2016

)

Police responses to cases of officer-involved domestic violence: the effects of a brief web-based training

. Policing 10(4):

391

–

407

. DOI:10.1093/police/paw039.
Google Scholar | Crossref

Police departments fail to arrest policemen for wife abuse

(

1998

). The Boston Globe, 15 November.
Google Scholar
President's Task Force on 21st Century Policing (

2015

) Final Report of the President's Task Force on 21st Century Policing.

Washington, DC

:

Office of Community Oriented Policing Services

.
Google Scholar
Russell, B, Tannenbaum, R (

2016

)

Strengthening police psychological and law enforcement response to domestic and intimate partner violence: applying empirical findings

. Presentation at the International Association of Chief of Police,

San Diego

,

CA

.
Google Scholar
Ryan, A (

1

2000

)

The prevalence of domestic violence in police families

. Available at: http://webapp1.dlib.indiana.edu/virtual_disk_library/index.cgi/4951188/FID707/Root/New/030PG297.PDF (accessed September, 2017).
Google Scholar
Stinson, PM, Liederbach, J (

2012

)

Fox in the henhouse: a study of police officers arrested for crimes associated with domestic and/or family violence

. Criminal Justice Policy Review 24(5):

601

–

625

. DOI:10.1177/0887403412453837.
Google Scholar | SAGE Journals
Straus, MA, Gelles, RJ (

1990

) Physical violence in American families: Risk Factors and Adaptations to Violence in 8,145 Families.

New Brunswick, NJ

:

Transaction

.
Google Scholar
The National Prevention Toolkit on Officer-Involved Domestic Violence . Available at: http://nationaltoolkit.csw.fsu.edu/(accessed August, 2017).
Google Scholar
Thornton, K (

5

11

,

1998

) Police and domestic violence.

San Diego, CA

:

San Diego Union-Tribune

.
Google Scholar
Townsend, M, Hunt, D, Kuck, S, Baxter, C (

2006

) Law Enforcement Response to Domestic Violence Calls for Service.

Washington, DC

:

U.S. Department of Justice

.
Google Scholar
Valentine, C, Oehme, K, Martin, A (

2012

)

Correctional Officers and Domestic Violence: Experiences and Attitudes

. Journal of Family Violence 27(6):

531

–

545

. DOI:10.1007/s10896-012-9448-y.
Google Scholar | Crossref
Washington Association of Sheriffs and Police Chiefs Model Policy Officer Involved Domestic Violence . Available at: http://www.waspc.org/assets/ProfessionalServices/modelpolicies/waspc_model_policy-oidv-final.pdf (accessed May, 2018).
Google Scholar
Walker, S (

2007

) Police accountability: current issues and research needs. Paper presented at the National Institute of Justice (NIJ) Policing Research Workshop: Planning for the Future. Washington, DC, 28–29 November, 2006.
Google Scholar
Waters, J, Ussery, W (

2007

)

Police stress: history, contributing factors, symptoms, and interventions

. Policing: An International Journal of Police Strategies & Management 30(2). DOI: 10.1108/13639510710753199.
Google Scholar | Crossref
Wetendorf, D, Davis, D (

2003

) Developing Policy on Officer-Involved Domestic Violence. Available at: http://www.abuseofpower.info/Wetendorf_DevelopPolicy2015.pdf (accessed September, 2017).
Google Scholar
Wheller, L, Morris, J (

2010

) What Works in Training, Behavior Change And Implementing Guidance?

London

:

National Policing Improvement

.
Google Scholar
World Health Organization (

2013

)

Violence against women: a 'global health problem of epidemic proportions'

. Available at: http://www.who.int/mediacentre/news/releases/2013/violence_against_women_20130620/en/ (accessed May, 2017).
Google Scholar