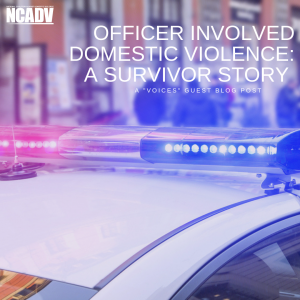 https://ncadv.org/blog/posts/officer-involved-domestic-violence-a-survivor-story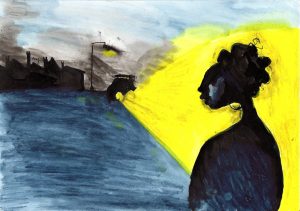 https://www.thebureauinvestigates.com/stories/2019-05-01/police-perpetrators-domestic-violence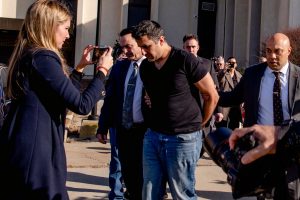 Officer Charged in Murder of Son, 8, Kept in Freezing Garage, Police Say
"Get your hands off his mouth": Audio was captured hours before the boy's death at the hands of his N.Y.P.D. father, officials said.
https://www.nytimes.com/2020/01/24/nyregion/michael-valva-thomas-nypd.html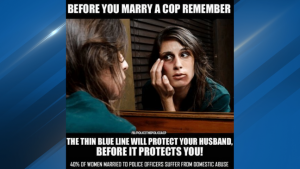 https://kutv.com/news/local/40-of-police-officer-families-experience-domestic-violence-study-says
http://www.stopvaw.org/officer-involved_domestic_violence
OFFICER INVOLVED DOMESTIC VIOLENCE AND WHAT YOU SHOULD EXPECT WHEN ENTERING THE FAMILY COURT AND LEGAL SYSTEM WHILE TRYING TO PROTECT YOURSELF AND YOUR CHILDREN – For all women who step into the system to deal with a domestic violence issue the experience is harsh and painful to stand before the law trying to protect their children while also expecting this system to protect them. When you are involved in Officer Involved Domestic Violence,  after a while you find yourself standing alone with no expectations of any kind of help offered to others in society. I know from what we experienced with Joshua's case that expecting protection one finds themselves feeling lost and confused as to why the legal system you are standing before is more intent on putting precious time into protecting your abuser's law enforcement career then the bruises on your body or your children's bodies and the mental health issues that come with those bruises and as time slides by in the court system you sink deeper into a void where you feel alone even with your attorney by your side. .
I know many women experience the police removing their abuser from the home most likely for a short time to the horror of the abused and many years ago the police would arrive to a domestic violence call, one officer would talk to the women being abused and the other officer would pull aside the abuser and as a tag team they would talk each of them down and drive away leaving the abused women with her abuser standing a few feet away from her and I could only imagine her loud pounding heart.    .The laws have changed over the years and the police do not need to walk into a room seeing a women getting beat to arrested such a man who would beat his wife and children but when it comes to officer involved domestic violence our Country often follows the old rules and these women are left in their driveways standing feet from their abuser, a cop, a sheriff deputy, a highway patrol officer . . as they stand in fear for themselves and their children as their abuser's co-workers pull out of their driveway . . At that moment I think a women would feel Hell slapping at her heels. .and into God's hands you will step for the protection you are longing for and not getting from a legal system made to protect their own first.  It was this way in the 80's and long before and from what I have read the issue is still a huge problem and dealt with in that silent way Upper Management has of dealing with their domestic violence officers when complaints come up the chain  .  . I don't think anything has changed.  I'm a strong believer that if a Law Enforcement Officer is abusing his family that part of a personality steps out into the public.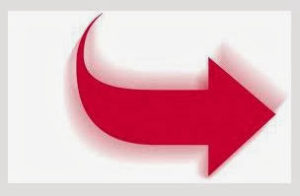 digitalcommons.law.byu.edu/cgi/viewcontent.cgi?article=3002&context=lawreview
May 5, 2016 – GOODMARK.FIN (DO NOT DELETE). 3/28/2016 12:50 PM … asserting control over one's partner may not explain officer-involved domestic violence; intimate partner abuse in law enforcement may be part of a larger pattern of ..
According to several organizations, including the Battered Women's Support Services, police officer-involved domestic violence is 4x that of the national average. The National Center for Women and Policing states that 40% of police households experience some type of domestic violence, versus 10% for households with no police connections. Even the wildly popular pro-police website, PoliceOne.com, talks about police involved domestic violence and how police departments can combat the problem.
But why would police officers, who are supposed to protect and serve the public, beat, rape, or even kill their loved-ones behind closed doors – at up to 4x the national average? According to the Department of Justice, it's called Sociopathic Police Personality.
HEARING FOR HOUSE BILL 2712 ON DOMESTIC VIOLENCE BY POLICE OFFICERS
On June 6, 2017, Jay Hoffmeister, a former client of Kafoury & McDougal, stood before lawmakers in Salem in support of House Bill 2712 (HB 2712), which would require domestic violence prevention policies to be adopted by all police departments in Oregon – Posted on  by K&M Staff
https://www.kafourymcdougal.com/hearing-house-bill-2712-domestic-violence-police-officers-2017-06-09/
Milwaukee police urged to adopt model policy on officer-involved domestic abuse
http://www.jsonline.com/story/news/crime/2017/03/17/milwaukee-police-urged-adopt-model-policy-officer-involved-domestic-abuse/99260000/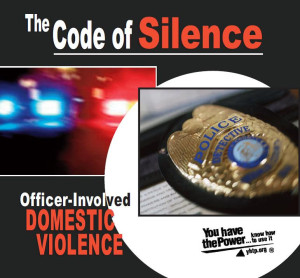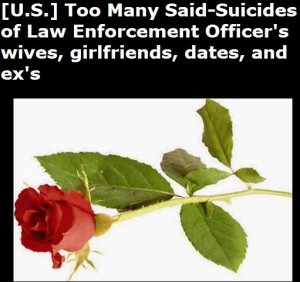 AND CHILDREN
http://behindthebluewall.blogspot.com/2010/02/i-am-keeping-this-display-of-officer.html
http://fusion.net/story/111413/nowhere-to-run-intimate-violence-and-the-problem-with-police/
SURVIVORS
As a victim of a police officer, your situation is very different than that of other domestic violence victims.
Women whose abusers are in law enforcement face extraordinary challenges. The Handbook, written specifically for survivors of police-perpetrated domestic violence, explores the dynamics of officer-involved domestic violence.http://www.abuseofpower.info/index.htm
Because My Dad's a Cop…
http://www.abuseofpower.info/Book_Children.htm
National Center for Women & Policing
Anne O'Dell, STOP Domestic Violence 
Founded in 1978, LifeSpan is a not-for-profit agency that provides comprehensive services to victims of domestic violence and their children. The Police Domestic Violence Program (known as S.A.B.L.E.) is a unique project that provides specialized counseling, legal, and advocacy services for victims whose abusers are police or other law enforcement personnel. LifeSpan can be reached at online or by calling 1-847-824-4454.
http://womenandpolicing.com/violencefs.asp
How to Combat Officer-Involved Domestic Violence
http://www.pbs.org/wgbh/frontline/article/how-to-combat-officer-involved-domestic-violence/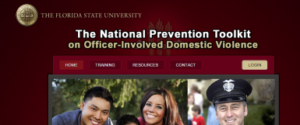 http://nationaltoolkit.csw.fsu.edu
http://www.lanejudson.com/OFFICER_INVOLVED_FATALITIES.htm